Zero Automotive secures Commonwealth investment to accelerate the commercialisation of its electromobility solution
METS Ignited, an industry-led, government-funded Industry Growth Centre for the mining equipment, technology and services (METS) sector has invested $400,000 in a collaborative project to accelerate Zero Automotive's light duty electric vehicle solution in the open pit and underground mining market.
The ZED70 Ti™ mobile energy platform enables the rapid conversion of Series 79 LandCruisers into battery electric solutions; that are certified Australian road ready and extremely safe underground. Converted LandCruisers release no harmful diesel particulates or carbon emissions and have an enhanced driver experience. The modular nature of the platform enables its long-life battery energy system to be reused in multiple chassis' lowering the total lifecycle cost of the fleet as well as the cost of scope 1 emissions.
Zero Automotive's innovative solution is the result of a three-and-a-half year phased design and development program to develop and prove the clean technology in the field.
Zero Automotive Managing Director, Dave Mitchell, says that the collaborative investment further validates the customer value proposition and enables the Company to accelerate its growth plans.
"We recognise that Toyota Landcruisers are familiar and currently the brand of choice for miners. These funds will be used to progress our go-to-market strategy; delivering 5 more converted LandCruisers for user trial by Electric Mine Consortium members and enhancing our production capability for scale. We would like to thank Adrian and his team at METS Ignited for their ongoing support and congratulate other successful industry participants."
MMETS Ignited CEO Mr Adrian Beer says, "Australia's resources sector is transforming to meet the demand for minerals obtained in a sustainable manner. Mining companies are committed to emission reduction, through their investment in our home grown innovation capability.
The Zero Automotive ZED70 Ti™ project demonstrates the importance of leveraging this capability for the benefit of the Australian economy."
Please click here to view the official announcement.
About Zero Automotive



Established in 2018, ZERO Automotive is an Australian Cleantech mobility company creating a better, more sustainable future by decarbonizing environments through the electrification of fleets. Using its full-service solution to electromobility the company rapidly converts carbon intensive specialised vehicles and trucks into long-life battery energy solutions that are emission free and extremely safe.
About METS Ignited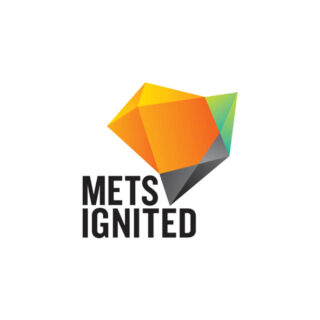 METS Ignited is an industry-led, government-funded Growth Centre for the mining equipment, technology and services (METS) sector that works with industry, miners, and research organisations to improve the competitiveness and productivity of the Australian METS sector. https://www.metsignited.org/