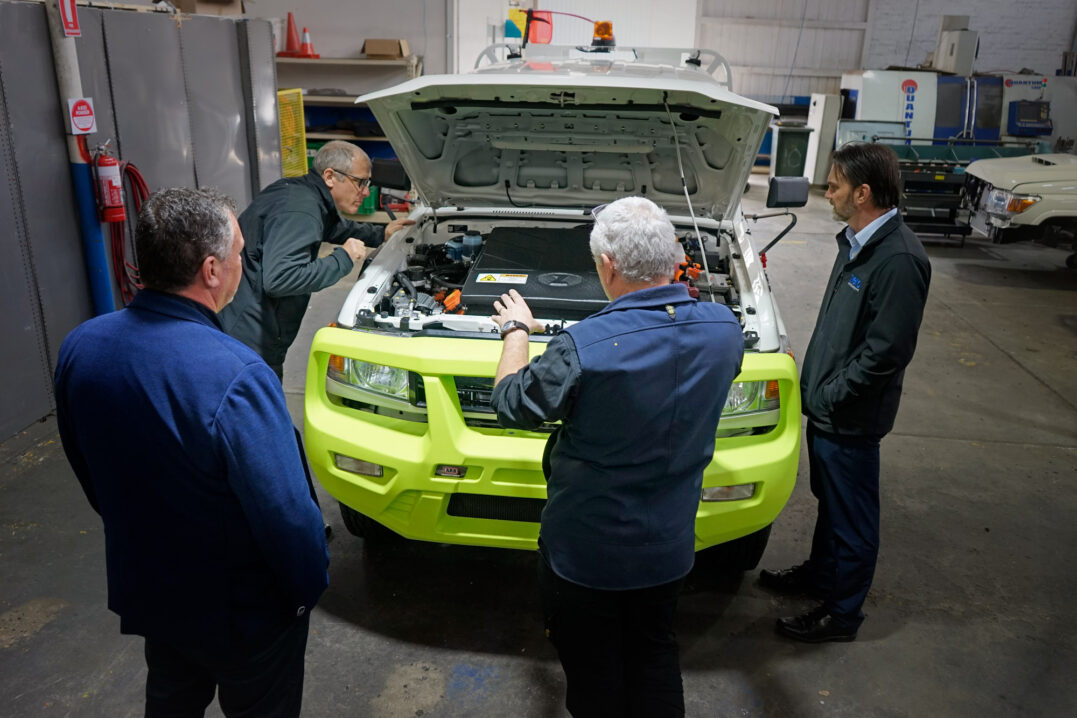 Newcrest Mining Visit
Last week Zero Automotive had the pleasure of hosting Dean Adams and John Hart from Newcrest Mining at our facility in Edwardstown.
Between the exploration of each other's business goals and how we can collaborate together, we took the opportunity to tour the ZERO R&D and Fabrication Labs, the ZERO Assembly Lab, and looked at our in-house manufacturing capability. Dean and John were also able to view our recent facility addition to cater for future expansion and meet a number of the new additions to the ZERO team, including Rodrigo Maisterrena looking after planning and procurement, and Luke Hannigan in automotive engineering. An inspection of the first prototype ZED70 vehicle and the latest dual cab, dual charging ZED70 Ti™ eLV conversion incorporating the ZEUS Ti™ Modular Energy System and the ZEDrive™ Electric Drive System facilitated a discussion on the evolution of our eLV Platform and the planned enhancements for the production model.
Thanks to everyone involved in the visit, and especially to Dean and John for travelling down to Adelaide to visit us.