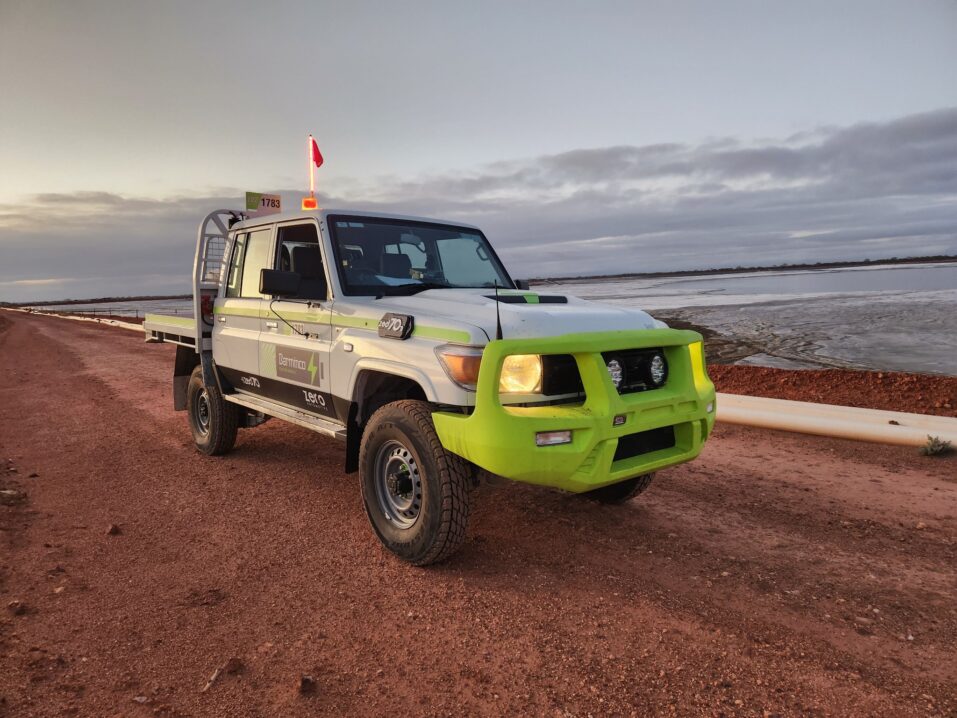 Barminco ZED70 Ti Dual Cab Delivery
Last month an ultra-safe ZED70 Ti, using LTO battery technology which does not suffer from thermal runaway, was delivered to IGO Ltd's Nova nickel-copper-cobalt operation in Western Australia. This is the second conversion, and the first dual cab, for Barminco.
Like the first delivery, this conversion also allows for ultra-fast charging and maintains the highest torque rating for a mining-spec BEV by a factor of 1.5. Site integration activities with charging infrastructure and data capture will be the focus in the coming months, with the installation of the Geotab GO9 telematic device allowing for vehicle monitoring and tracking.
This is the third vehicle delivered with the METS Ignited support previously awarded to Zero Automotive. It also forms part of the trials being undertaken by Barminco in their role as lead of the Electric Mine Consortium light and auxiliary vehicle working group, of which Zero Automotive is also a participant.
The next conversion for Barminco will be our upgraded production platform which will provide available torque of 267% greater than our closest competitor, and allows for faster charging.