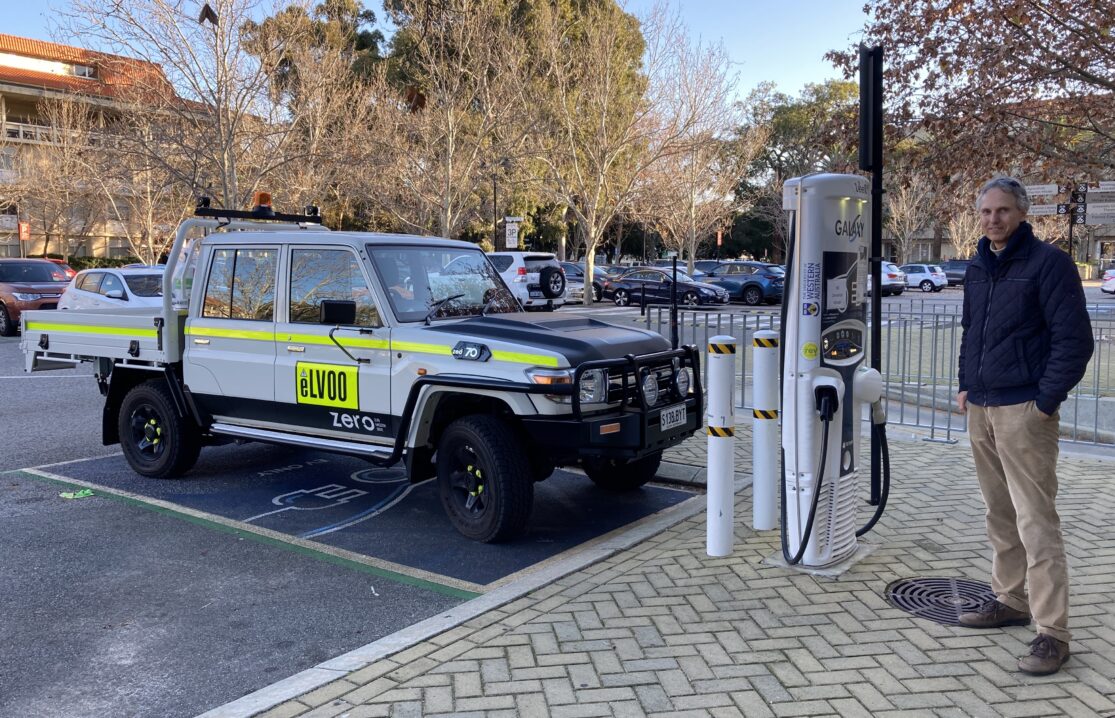 ZED70 at UWA
ZERO Automotive has commenced its collaboration meetings with part of The University of Western Australia.
We've signed up for their REV Project, and Oliver had a great discussion with Professor Thomas Bräunl over the ZED70 and all things EV.
The UWA Renewable Energy Vehicle Project (REV) builds zero emission and driverless vehicles, with charging networks powered from renewable sources … their mission: Electrify Everything!
A network of fast-charging stations have been installed in the Perth metropolitan area as part of the ARC Linkage project on EV Driver and Recharging Behaviour.
Their first electric vehicle DC fast-charging station, located at The University Club of Western Australia, has its claim to fame as the first commercial Combo-CCS DC charging station in Western Australia when it was installed in November 2014. Some of the discussions with Professor Thomas included how we could potentially collaborate with the UWA, its staff, and students.  As a step towards this, consideration is being given to utilising their upcoming more powerful DC-DC charging station to demonstrate our ZED70 and ZED70 Ti's ultra-fast charge capability to UWA students and ZERO Automotive customers.
The online reports provided by the REV Project make for some interesting EV subject matter reading.  For example: the Electric Vehicle Infrastructure Strategic Planning report of 2018 … https://therevproject.com/traffic/report.pdf
The staff and students at UWA have been involved in many interesting and cool projects … not just electric cars but also things like an electric Jetski … We look forward to the further engagement with the UWA in our change to a better future.