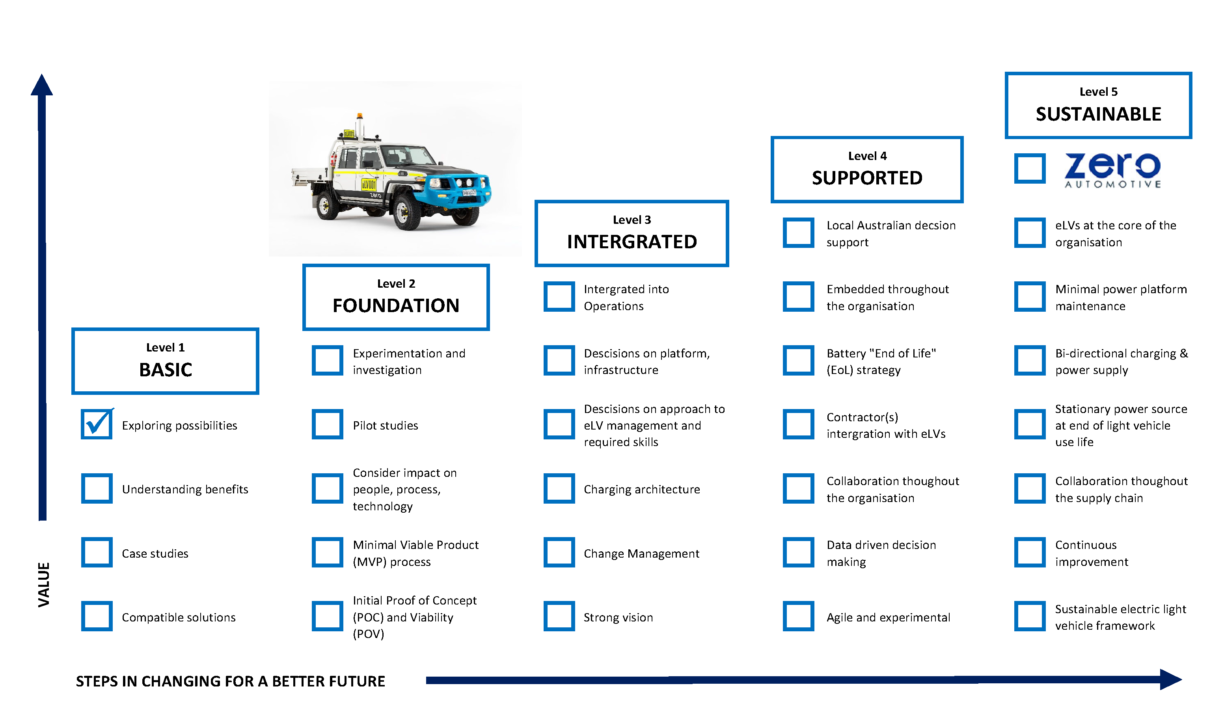 Sustainable Electric Light Vehicle Maturity Framework
The transition to a sustainable, electrified mine using electric light vehicles will be different for every mine, so at ZERO Automotive we propose the following framework to understand the levels of maturity, and to help guide this process: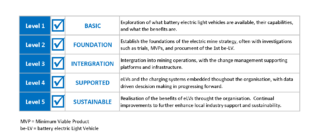 The introduction of any new technology and innovation has a disruption effect on day-to-day mining operations.
To increase the chances of success, care and attention to detail is required in the management of the change.
For those with a tactical over strategic focus, implementing innovations can be seen as a burden. We acknowledge that there are many issues requiring the attention of those with an operational tactical focus, and ZERO Automotive can assist in the implementation of its electric vehicle platforms in such a way as to minimize the pain of change and enable miners to quickly realise the benefits towards a sustainable future for the better.
Where is your organization positioned in the following electric light vehicle maturity model?