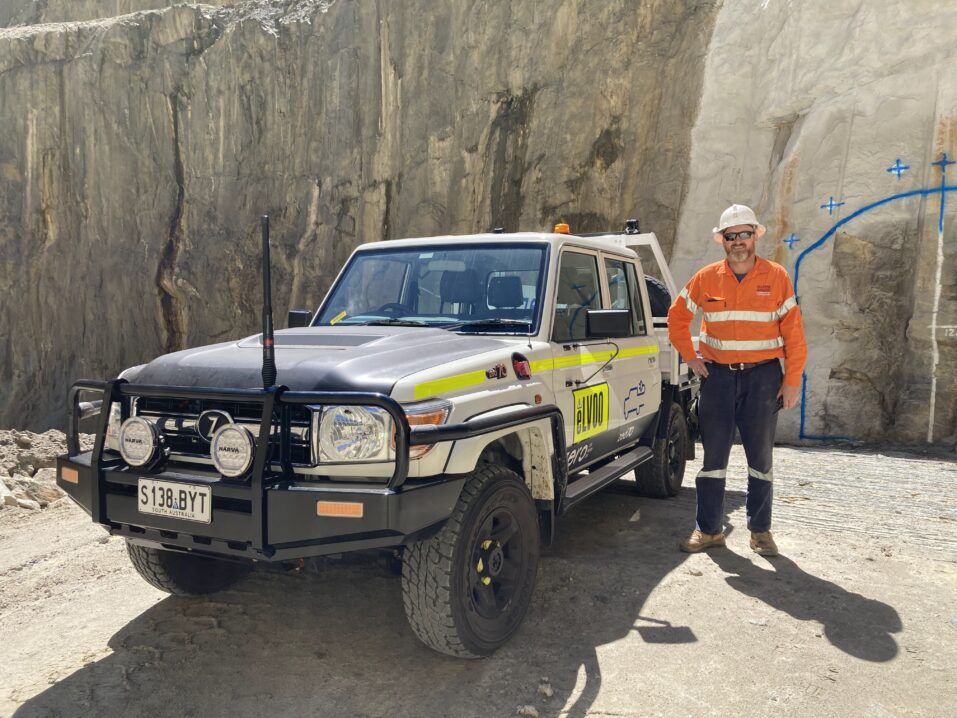 Hillgrove Resources Kanmantoo Mine Visit with ZED70
Last week ZERO Automotive had the pleasure of vising Jol Jardine, the Mining Manager at Hillgrove Resources, Kanmantoo mine, 62km from our workshop in the picturesque Adelaide Hills.
The visit gave Dan and Jol the opportunity to discuss the innovations that Hillgrove Resources were implementing at the mine, including a trial of The Komatsu MC51 Hard Rock Miner, Maptek Pit Slope Lidar Monitoring, Thin spray on Liner (TSL) use with decline cutting and face support, and the current LOM Mining Study work.
Jol was also able to take the ZED70 for a test drive down to the mine portal and around the mine infrastructure.
ZERO Automotive is extremely appreciative of the offer to use the site for test drives and looks forward to get Jol's feedback on future models as they are released.