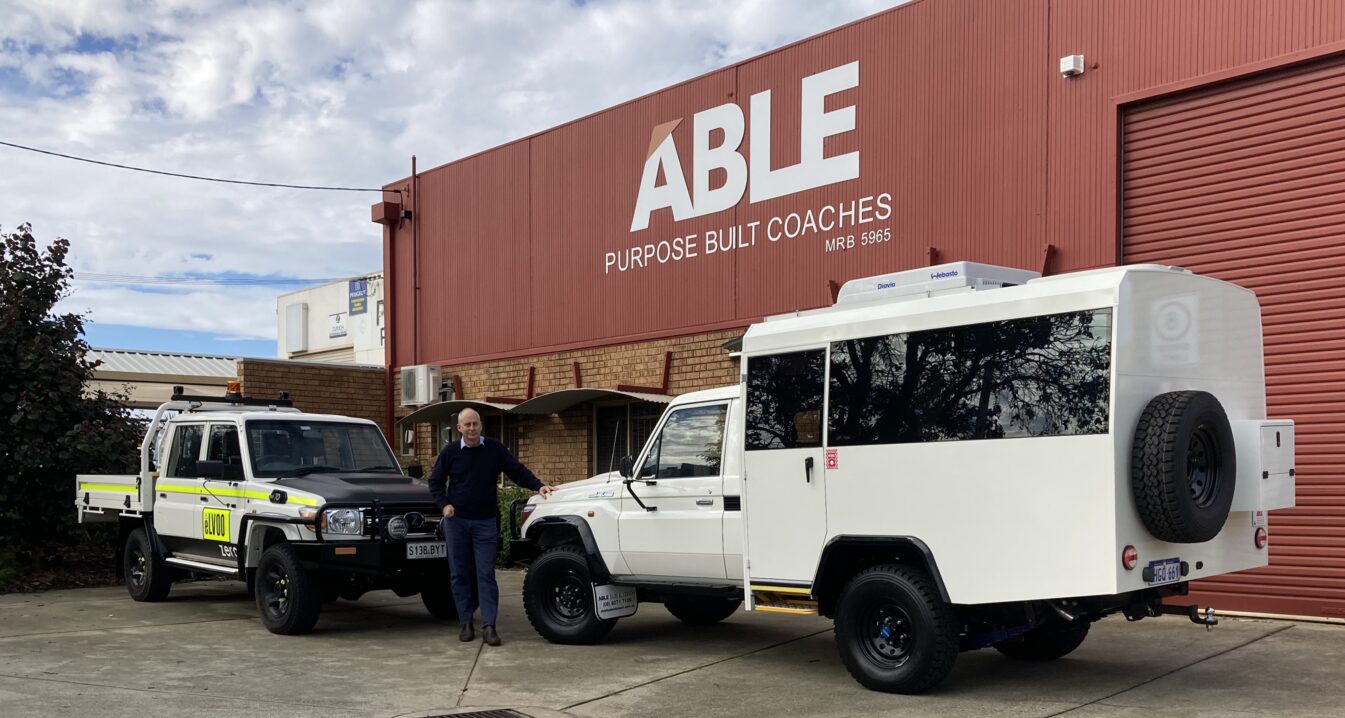 ABLE Bus & Coach Visit
Last week ZERO Automotive had the first of our collaboration meetings with the team at ABLE Bus & Coach.
Oliver, Kevin, Joe and Vlad had lengthy discussions to understand each other's perspectives and investigate opportunities in working together towards common goals.
An electric ABLE 10 Cruiser utilising our ZED70 or ZED70 Ti EV platforms was the focal point of discussions.
The ABLE 10 Cruiser is an Australian 10-seater 4WD mounted on an upgraded Toyota Workmate 70 Chassis … It has 8 full size coach seats with seat belts in the module and 2 seats in the cab.
Pictured in the image is the ZERO Automotive ZED70 electric LandCruiser on the left, an ABLE 10 Cruiser on the right, with Kevin in the middle …